Mexico
Posted on 08/14/2020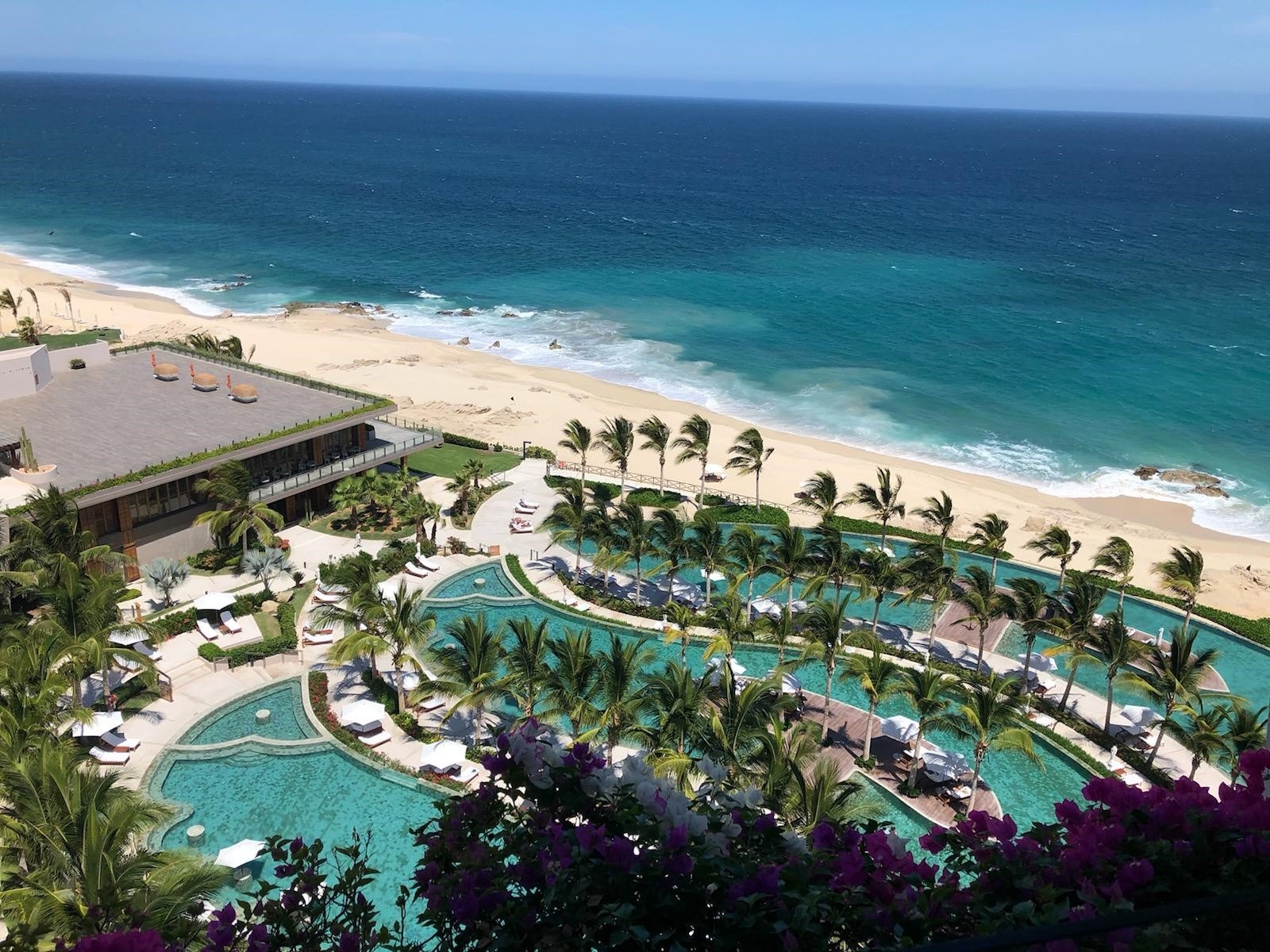 The big question on everyone's mind right now is,
"Is it safe to travel?".

The next question is to your Travel Advisor,
"Can you please help me plan a vacation?".

Our Travel Advisors have been venturing out to some of their
favorite destinations. David D. recently returned from Mexico,
and has some great information to share.






The Airport
He flew out of Nashville, TN on American Airlines with a connection in Charlotte, NC, and both flights were full. He was glad to see people starting to venture out. The Charlotte airport was "business as usual". Upon arrival in Cancun, they went through thermal checks, temperature checks, and there was also crew members in hazmat suites cleaning chairs and baggage belts.

Where to Stay?
The Ritz Carlton, Cancun
David spent the first night at the Ritz Carlton, Cancun. Similar safety measures were taken upon arrival. The resort was at about 10% occupancy. They offer a Club Lounge with five food offerings daily.

For an elegant property, a beautiful beach and exceptional service...
the Ritz Carlton in Cancun!

Up Next ... Unico 2087
Just south of Playa del Carmen
There were similar safety and security measures in place: temperature and thermal scans prior to entering the resort, and luggage sanitized. Occupancy was about 20%. the millennials had their own pool. There were two additional pools, and this resort is adults only. The food quality and service was exceptional. You can enjoy Mexican cuisine, Italian and Japanese. The beach is beautiful. It does have a dune and slopes a bit, but perfect for a stroll along the coast.




Trip Advisor named this next resort #1 in Mexico!
Grand Velas Los Cabos

David has stayed at the Grand Velas several times, and each time it just gets better and better. They provide an exceptional level of service, and personalized attention. It is family-owned, and open to adults and families. Similar safety measures were taken upon check in.

They offer four restaurants...something for everyone. You can enjoy steak and seafood, French cuisine, Italian and Mexican. This resort was at about 10% occupancy. David typically travels here in February where the occupancy is at 100%! There are three beautiful pools to enjoy, and a walkable beach. This beach is not swimmable; however, there is a public beach within a mile.

He was somewhat apprehensive about this trip, but said that he felt completely safe, and all of the additional precautions taken at the airports and resorts took all of the worry away so he could enjoy his trip.

Contact David Deaton for more information on Mexico!
David.Deaton@RejuviaTravel.com ~ 615-791-4690
www.RejuviaTravel.com